During the I/O 2022 event, Google came up with a surprising bit of news. In 2023 it will release another Pixel tablet. Google is not new to the tablet market. It previously sold Nexus tablets from other manufacturers and even a Pixel tablet is not unknown with the Pixel C and Pixel Slate still in our minds.
Aside from a picture and a brief description, we still know relatively little about this Pixel Tablet. It has a relatively thin white screen bezel and a flat glass panel. The tablet should work seamlessly with your Pixel phone and is powered by Google's custom Tensor processor.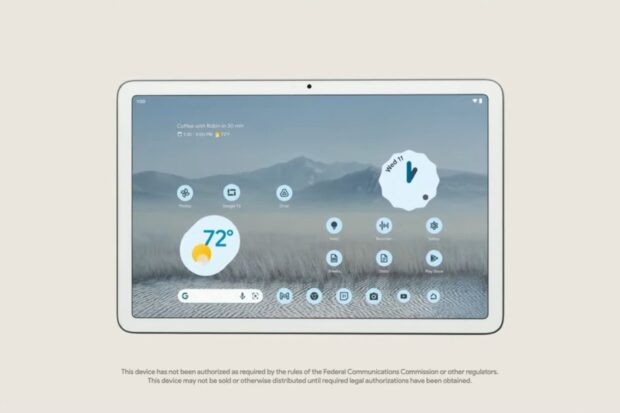 In a video of the Pixel Tablet we see the G logo with 4 dots underneath. These look like a connecter, altho it is still unclear what for. The tablet has a single camera on the back and a single camera on the front. Other information is still missing, but Google promises that it is "the most helpful tablet ever".
Premium Android
Unlike the Pixel Slate, the tablet should run under Android and be premium in nature. From the front, the Pixel Tablet looks a bit like the Nexus Hub; a smart speaker with a large touch-sensitive screen. Google recently replaced the operating system for the Nest Hub. Fuchsia OS is seen as the successor to Android, altho it comes a bit early for the Pixel Tablet.