Samsung is holding a new Unpacked Event on October 20, 2021. It is still unclear what will be announced there. If it is a new device then the Galaxy S21 FE is the most obvious candidate.
The Galaxy Unpacked Part 2 invitation shows colourful blocks with several app ikons. Amongst those apps are Samsung Health, the media player, camera and SmartThings. So it's also quite possible that the event will focus on software. Perhaps the official launch of OneUI 4 which is based on Android 12.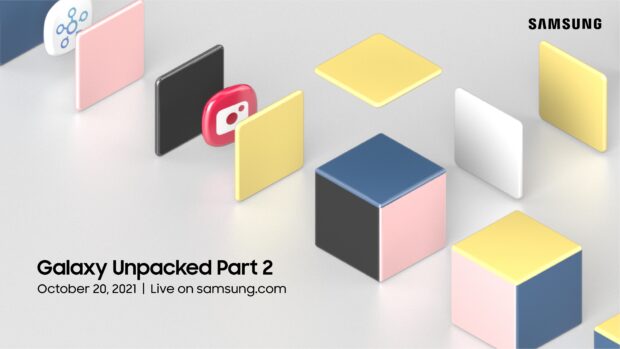 The date of October 20 was mentioned before. John Prosser mentioned this date as a possible announcement date for the Galaxy S21 FE. This new Fan Edition device was actually supposed to come much earlier after which it was thought that it was cancelled.
Samsung Galaxy S21 FE?
We are still waiting to see if Samsung will actually announce this 6.4-inch large device with 120Hz screen. We hope so, because the S20 FE was a smashing success. An affordable device with high-end specifications. The S21 FE also promises to be just that with its Snapdragon 888 processor.
And yet, the invitation seems to suggest otherwise. New colours for the Galaxy Z Flip 3 perhaps? A new Bespoke refrigerator running Android? Or is it the official launch of OneUI 4.0? We'll hear it 20 October 2021 at 7 AM PT (16:00 CEST). The event can be followed live on the samsung.com website.