The Fairphone 4 looks a lot more modern. Rounded sides, a borderless screen and a large camera module on the back. The Fairphone 4 also makes big strides on the inside. For example, there is now 5G support thanks to a Snapdragon 750G processor.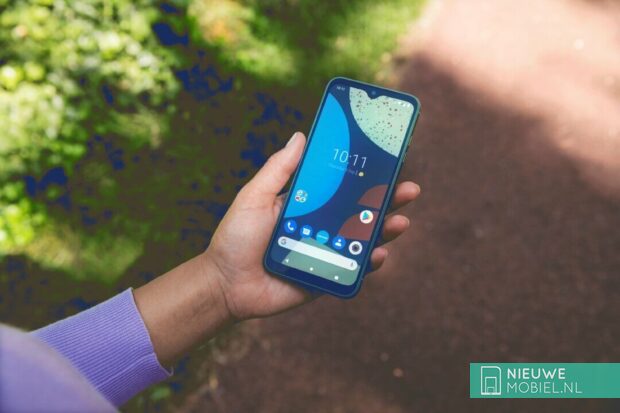 This now one year old chipset is much more powerful than its predecessor, the Snapdragon 632 in the Fairphone 3 and 3+. Moreover, the RAM memory is increased and available in 2 versions; 6 or 8GB. With the first one, you get 128GB of storage, with the second one, it's even 256GB. And then the memory is also expandable.
Dual 48MP camera
The display of the Fairphone 4 measures 6.3 inches, features a notch and displays an FHD+ resolution. It is still an IPS panel. On the back, there are now two cameras, both with a 48MP sensor. The main camera gets a bright f/1.6 lens while the 2nd camera features a 120° ultra-wide-angle lens with macro mode. The rightmost cut-out is for a time-of-flight camera for depth recognition.
First e-waste neutral phone
As usual, Fairphone uses as many fair trade materials as possible, including in this Fairphone 4. On top of that it recycles or refurbishes a phone for every copy it sells. This makes it the first completely e-waste neutral phone in the world. A data cable or charger can be purchased separately for €19.95 and €24.95 respectively. A new accessory this year is a USB-C to 3.5mm audio jack for €9.95. That means also Fairphone is ending putting the headphone port in its phones.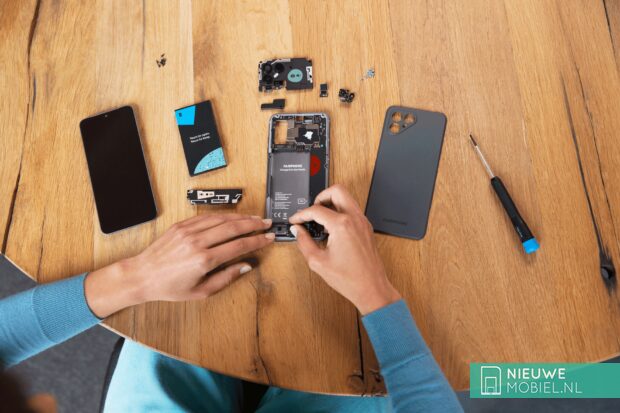 5 years warranty
The Fairphone 4 has an extra 3 year warranty on top of the standard 2 year warranty in Europe. If your phone breaks in the meantime, you can easily repair the part yourself. Parts can be bought separately. For example, you can buy a replacement battery for €29.95, and for the same amount you can replace the 32MP selfie camera. The 5 year warranty includes 5 years of software updates.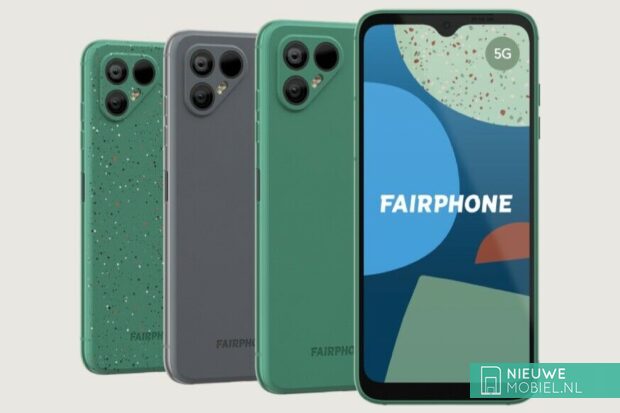 The Fairphone 4 will be available on October 25, starting at €579 for the 6/128GB model and €649 for the 8/256GB model. Available colours are grey and green. The most expensive version also has an exclusive Speckled Green version.