As far as we're concerned, that fact alone would be enough for a press release, but HTC likes to keep it 'low profile'. An attentive viewer spotted the Wildfire E2 on a Russian website. HTC itself remained silent so far. But there are more surprises.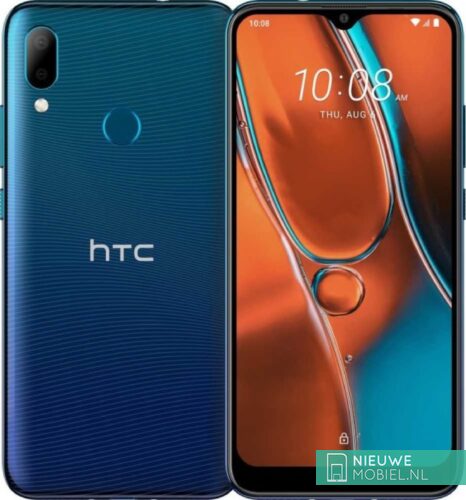 For example, the E2 is well equipped in terms of specifications. The 6.2 inch screen is large, the HD+ resolution is expected, the drop-shaped notch fairly modern, 4GB of RAM workable and the 4000 mAh is not weird at all. It gives the phone a listed standby time of 400 hours altho we doubt if that will hold in practise. The device runs Android 10 and has a built-in FM radio and GLONASS satellite navigation. The MediaTek MT6762D processor, better known as the Helio A25, has 8 cores but is not known to be very powerful. For a retail price of 100 euro we didn't expect anything else.
16+2MP camera
It's also good to see that even in the budget market you get a double camera nowadays. You'll find a 16MP with f/2.2 lens and 2MP depth camera on the back of the Wildfire E2. From the product page we further conclude that you get a protective case and that it is available in the colours blue and black. For the time being this only seems to be the case in Russia, but it is not unthinkable that the phone will be released in other countries as well. Hopefully by then HTC has the inspiration to write a decent press release.
(via)