Images of the LG G9 ThinQ reached us via CashKaro that purchased the images from @onleaks. Compared to the G8 ThinQ this G9 has a smaller notch with this time a single selfie camera. And no matter how small the notch is, the thing looks very 2018/2019. We find more cameras on the back; in total we count 4.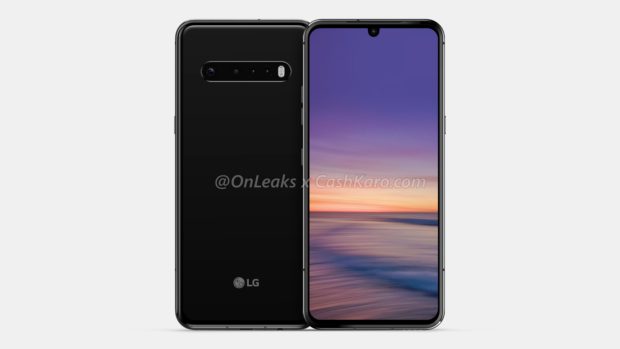 LG opts for a horizontal arrangement of the camera module. What the different sensors are meant for is still unknown, such exact specifications are still lacking. However, it is clear that the screen size is between 6.7 and 6.9 inches and that the device can be charged with USB-C. Unlike many other flagships, the G9 ThinQ does have a regular headphone input. What seems to be missing is a fingerprint scanner but according to the source it's just in the screen.
LG G9 ThinQ announcement
When LG announces this G9 ThinQ is still a secret. The LG G8 ThinQ was announced during the MWC 2019. MWC 2020 starts next month so we may not have to wait long. Although. LG finally decided not to release the G8 in the Netherlands. The cheaper G8s ThinQ did come out here.