Images from the Motorola Moto G 5G appeared on the Patreon-page of @evleaks. In addition to the front and back, we also get a look at the side. This is where we find the fingerprint scanner.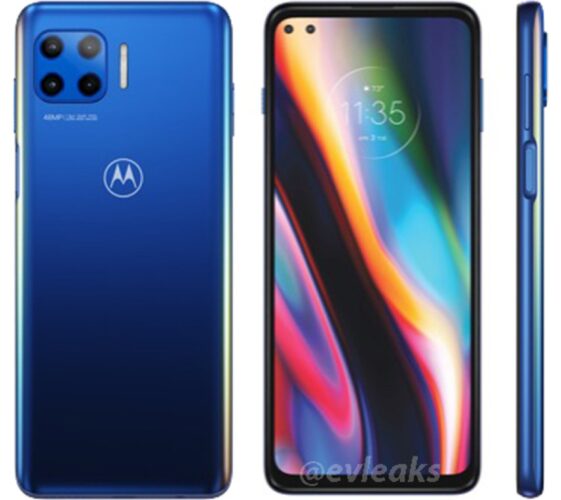 Lately Motorola has been using the Moto G-series mainly for competitively priced mid-range models. You wouldn't say that right away of the Moto G 5G if you look at the images above. With a total of 6 cameras, it is well equipped with image sensors. The resolution is a bit too low to read what the four different sensors are used for. But we do read "48 megapixels" which seems to confirm that we are dealing with a mid-range phone.
Double selfie camera
However, our interest is mainly focussed at the front. There we see double punch-holes that are also relatively small. Other phones with double selfie cameras often use a pill shaped cut out. Specifications of the double selfiecam are still unknown. This does not apply to the presence of 5G. Its name reveals its most important function. And that limits the choice of processor. Perhaps Motorola uses the Snapdragon 765G just like the edge. But it is also not unthinkable it chooses a 5G chip from MediaTek.