The latter plays a supporting role in the new James Bond film 'No Time To Die', which will have its worldwide premiere in November. It was about time Nokia's first 5G phone went on sale, the 8.3 5G was already announced in March. At the time of writing, six months ago. But enough about that, let's look at the newly announced Nokia 2.4 and 3.4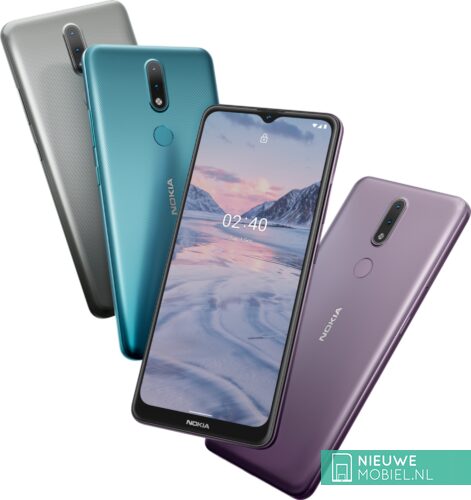 Both are simple models with a correspondingly low price tag. Despite that, the 2.4 is still equipped with a large 6.5 inch screen with HD+ resolution, a large battery and a double camera. However, the storage memory does not exceed 32 GB and the RAM memory remains at 2 GB. The device does run Android 10 with a promised update to Android 11 and even Android 12. Not bad for a device costing 129 euro.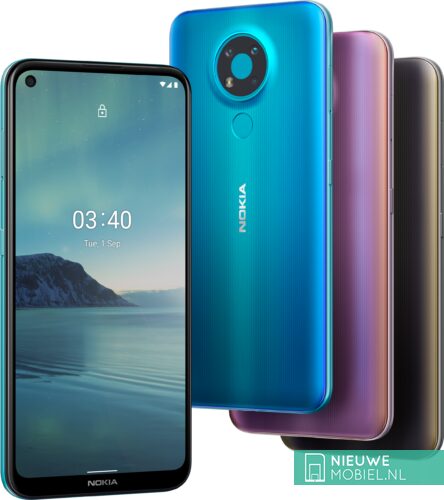 Nokia 3.4
The Nokia 3.4 is also fairly entry level because of its processor; the Snapdragon 460 with 3 GB of RAM. Here we find a slightly smaller screen of 6.39 inches with a HD+ resolution. The screen also houses the selfie camera, which is found in a punch-hole. No less than 4 cameras can be found on the back. Expect the 3.4 somewhere in the second half of October in shops in the following Finnish-inspired colours: 'Fiord', 'Dusk' and 'Charcoal'. The recommended retail price is 149 euros. The Nokia 2.4 will be in stores a little earlier; it is expected in the same colours at the end of September.