The Samsung Galaxy A03s not only promises to be a copy of the Galaxy A02s in terms of looks, the specifications are also almost the same. For example, there is an Infinity-V Display of 6.5 inches in size with a triple camera at the back with at least one 13MP shooter and a 5MP selfie camera on the front.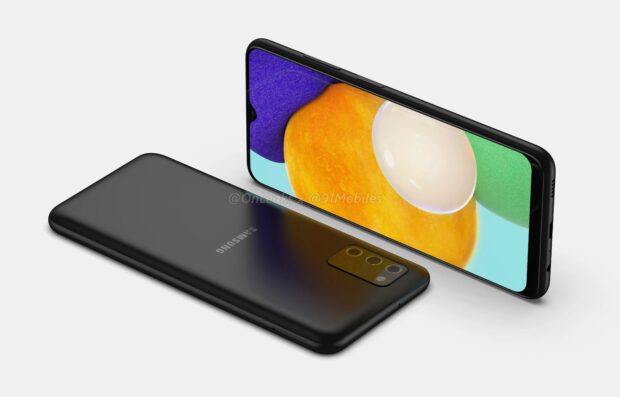 There is just one big difference, and it is found on the side. On the A03s we find a fingerprint scanner. Samsung usually places it on the back, at least if they don't imbed it in the screen. The Galaxy A03s promises to be a cheap phone with a low starting price by Samsung standards.
Galaxy A03s launch
The Galaxy A0 series is the cheapest and most simple Galaxy series that Samsung has to offer. The first model, the A01, was announced in late 2019 but wasn't sold everywhere. The A02s did get a global launch. So it's expected that the A03s will soon be available worldwide as well. When it will be announced remains to be seen, the source did not know this either.