When Samsung announced the Galaxy S20 series including the S20 Ultra, it focussed on significantly improving camera performance. The top model received a 108 MP camera sensor with an impressive zoom of up to 100x. At least on paper. The reality turned out to be different. Various software updates were needed to bring out the true potential and even then customers were rightly dissatisfied.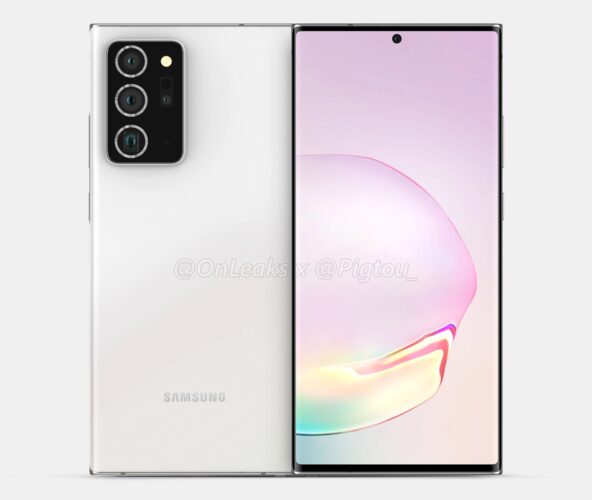 Samsung now seems to press the reset button. The future Note 20+ will have a 108 MP camera sensor, but the 100x Space Zoom function has disappeared. To solve the focus problem, the 108MP sensor will be assisted by a laser. The reduced zoom also has consequences for the resolution of the perioscope lens, which goes from 48 on the S20 Ultra to 13 megapixels. According to the source this should still be enough for 50x zoom.
Laser autofocus
Widescreen pictures can be taken with the 12 megapixel camera with ultra-wide-angle lens. IceUniverse also writes that the ToF sensor for depth recognition has been swapped for laser autofocus. This works faster and can therefore work better together with the 108MP sensor. Previous information already showed that the Galaxy Note 20+ probably has a new look for the camera bump. The screen probably goes from 6.8 to 6.9 inches with an extra smooth 120Hz.
Image: Pigtou