This Sony Xperia X is the head of the new Xperia X family announced by Sony early 2016. It should set new standards in the field of cameras, endurance and design. We will be happy to explain exactly how that works
Comfortably in the hand
First of all the design of the Xperia X. For the first time Sony releases a smartphone with a metal back. It ensures that the X feels nice and premium and the chance that it breaks down like the glass back panels of the past belongs to the past. Sony has also paid attention to the glass display. This is now nicely rounded at the edges. There are no sharp edges anymore, which makes the Sony Xperia X comfortable to hold. That was different with former Sony phones.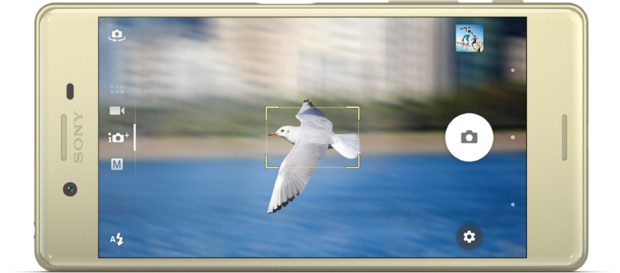 Camera thinks with you
Another big plus of the Xperia X is its built-in camera. It measures 23 megapixels in total, which is of course an incredible amount of pixels. It ensures that you almost always have sharp images and later you can even zoom in a bit without the image immediately becoming blocky. Besides the fact that the camera on the Xperia X starts up quickly (in 0.6 seconds), it also focuses very quickly. Additionally, the Sony Xperia X can predict what it should focus on. That is because of the intelligent predictive hybrid autofocus. It is a mouthful of terms, but it ensures that you can take carefree sharp photos and movies
Main Sony Xperia X specifications
Hexacore Snapdragon 650 processor with 3 GB RAM memory
23 megapixel main camera + Full HD video
Sharp 13 megapixel selfie camera
5.0 inch large display with rugged Gorilla Glass
32GB built-in storage + a memory card slot
4G support for fast mobile internet
Access at the touch of a button
The 23 megapixel main camera is not the only camera on the Sony Xperia X. In the front we find a 13 megapixel camera for selfies. Worth mentioning is that it also does very well in the dark. Most selfies are not shot in full sunlight, a situation where almost every phone makes fine selfies. When it is a bit darker, it quickly becomes difficult. Not in the case of the Xperia X, which shoots fine selfies in the evening. By the way, you secure all those selfies with your own fingerprint. On the right side of the device there is a fingerprint reader in the power button. A short push on the button provides access. It's safe and quick to use.