Sony Xperia X Performance
---
Sony Xperia X Performance reviews
| | | |
| --- | --- | --- |
| 5 stars | | 0 reviews |
| 4 stars | | 0 reviews |
| 3 stars | | 0 reviews |
| 2 stars | | 0 reviews |
| 1 star | | 0 reviews |
---
---
Sony Xperia X Performance product description
Sony calls the Xperia X Performance her latest masterpiece. Now we are not so fond of the superlatives ourselves, but if we look purely at the camera characteristics of the X Performance, they might well be right. Let's dive deeper into it.
Predictive autofocus
That camera looks a lot like the expensive Alpha cameras that Sony also makes. The autofocus is smart this time. Not only does it follow the subject automatically and focus on it, it also predicts where it is going. Suppose you want to take a picture of someone playing soccer, then the camera of this Xperia X Performance ensures that you always have a sharp picture. Predictive hybrid autofocus is also called that. Handy is also that the camera starts up in 0.6 seconds. This way you do not have to wait unnecessarily long before you can take that perfect picture where you run the risk that the moment is gone.
Main Sony Xperia X Performance specifications
Screen of 5.0 inch with Full HD resolution
32 GB storage + memory card slot
Quad-core Snapdragon 820 processor at 2.2 GHz, 3 GB RAM memory
23 megapixel camera with predictive autofocus
Selfiecam (13 megapixel) with light-sensitive sensor
For fast mobile 4G internet
Waterproof and dustproof housing with IP68 rating
The P of Performance
This Sony Xperia X Performance didn't get that name just like that. Inside we find the fastest Qualcomm processor of 2016; the Snapdragon 820. Even the flagship of September 2015 doesn't have such a powerful chipset. Sony therefore sees the X Performance as the flagship of 2016, so it is the successor of the Z-series. That speed is also reflected in the acquisition of 4G internet. The X Performance supports category 9 LTE, also popularly known as 4G+. You can stream music, download videos or upload photos at lightning speed while on the move.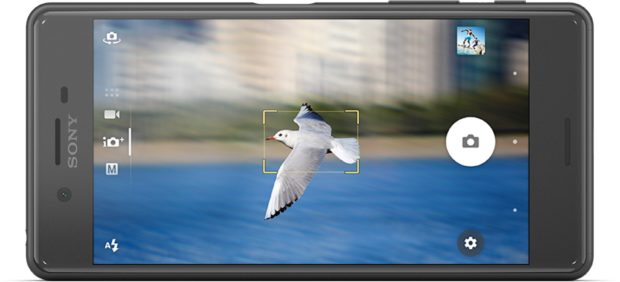 New metal jacket
Despite the fact that the Sony Xperia X Performance looks quite similar to a Sony phone, it still has a completely new look. This time the back is made of metal. Also new is the convex glass at the front. Near the edges this ends nicely. The fingerprint scanner on the side is still the same. There we also find a physical camera button. Handy for those who like to take pictures. This is now also possible with the new 13 megapixel selfie camera at the front. It also performs particularly well in dark environments. So expect well-exposed nightly selfies. The Sony Xperia X Performance is available in the colours Graphite Black, White, light green gold and rose gold.
---
Sony Xperia X Performance specification summary
Dimensions
143,7 x 70,4 x 8,7 mm
Weight
165 gr
Product code
F8131
Code name
Sony PP10
EAN code
7311271562993, 7311271562979, 7311271559306, 7311271559276, 7311271559252, 7311271559245, 7311271559238, 2750056282582, 2750056282575, 2750056282568, 2750056282544
Fingerprint recognition
Android
7.0 (Nougat)
Colour display
5.0 inch, TFT
Camera
23 MP
Dirt and waterproof housing
Front camera
13 MP
Processor
2.2 GHz, Qualcomm Snapdragon 820, Quad Core
LTE (4G)
Internal memory
32 GB (Storage)
Battery
2700 mAh
---
---
FAQs about the Sony X Performance