Even before its actual unveiling, we get a glimpse of the upcoming POCO X3 Pro. The next POCO device will be officially announced on Monday, March 22, 2021 but we don't have to wait till then anymore.
From the image below, it is clear that the POCO X3 Pro will come out in at least three colours; black, bronze and blue. According to Ishan Agarwal, those will be named 'Phantom black', 'Metal Bronze' and 'Frost Blue'.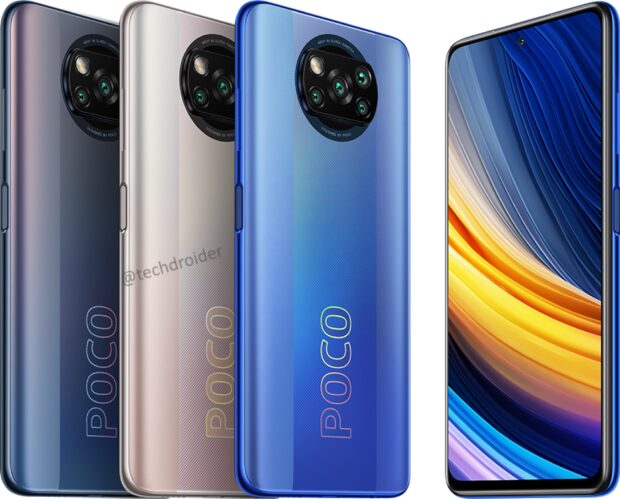 The press image also clearly shows that on the back of the X3 Pro no less than 4 different cameras are found. The layout is perhaps a bit unusual, but it does give it a distinct look. If we zoom in, we can read '48MP AI Super Camera'. That is not a record; the POCO X3 Pro has a 64MP camerasensor. Still, that doesn't have to say much about its future performance. After all, it's not the amount of pixels that count, but what you do with them.
Snapdragon 860
Earlier rumours talked about an AMOLED display with a maximum refresh rate of 120Hz and a sharp Full HD + resolution. Inside we would find the Snapdragon 860. The only problem is that Qualcomm has yet to announce that processor. So we are still keeping an open mind when it comes to the final specifications of the POCO X3 Pro. Monday, March 22 we will know for sure.
(via)