It may sound a little peculiar but sometimes it occurs that a phone goes on sale before it is announced. That happened to the Redmi Note 11. That device had yet to be officially announced by Xiaomi but some online shops had already listed it. And it didn't stop there. We also found the Redmi Note 11 Pro and Redmi Note 11 Pro 5G for sale somewhere. Only the Redmi Note 11S we didn't see before.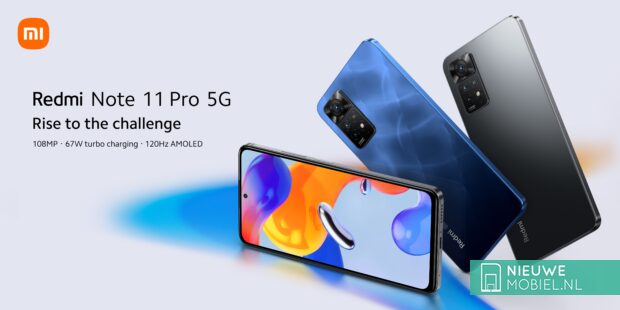 The Redmi Note 11 Pro 5G and the Redmi Note 11 Pro share quite a lot in common. Both have a 6.67-inch AMOLED display with sharp FHD+ resolution and smooth 120Hz playback. Both have a 108MP main camera and both support 67W fast charging. But there are also differences. The 5G version of the Redmi Note 11 Pro is powered by a Snapdragon 695 processor from Qualcomm while the non-5G variant gets a Helio G96 from MediaTek.
Xiaomi Redmi Note 11 vs Xiaomi Redmi Note 11S
A fraction smaller are the Redmi Note 11 and Redmi Note 11S. With a screen size of 6.43 inches, this should come as no surprise. The refresh rate is still a the above average side at 90Hz. Furthermore the 11S shares the most of the Pro versions. This is because it too is equipped with a 108MP main camera and like the 11 Pro, it also features an 8MP ultra-wide-angle, 2MP macro and 2MP depth camera. The Note 11 Pro 5G lacks the latter camera.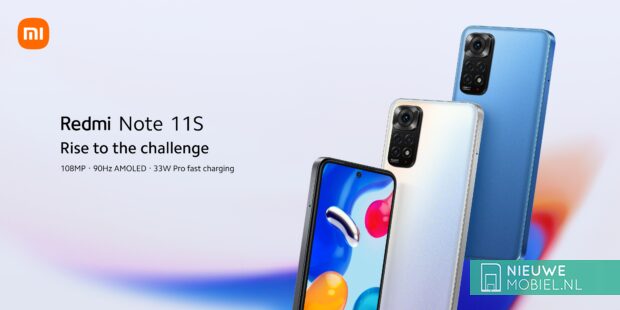 The simplest of the series is the Redmi Note 11 which can therefore be seen as an entry-level model. It is still equipped with a 50MP main camera, an 8MP ultra-wide-angle, a 2MP macro camera and a 2MP depth lens. The selfie camera is 13MP while other models get a higher 16MP. The chosen processor is the Snapdragon 680 and fast charging is maxed out at 33W just as the Redmi Note 11S
The recommended retail prices are as follows:
As mentioned, most of the above models are already in stores though Xiaomi itself indicates a availability date of April 6. At least from that date they will be available from Xiaomi itself.